I finished a 21 day Challenge with Leila, and I was 'blown away' by her professional, committed support, her inspiration and her knowledge. I began this journey, to discover it has changed my life. 
For a long time I wanted to be vegan but I did not believe it was possible, and that those who were vegan were somehow Super-Human! But nothing could be further from the truth. It is all about education, and Leila certainly delivers in this area. Throughout the program I had complete confidence I was doing the right thing, and my body definitely confirmed this with increased energy levels, weight loss, glossier hair and glowing skin. I would recommend this program to ANYONE who is committed to a better, healthier way of Life.

When I started, I wasn't feeling at my best. I was feeling sick in the morning and continually catching colds. 
From the first time we talked, I felt that someone was finally listening to me and I appreciated that Leila was very friendly and professional at the same time. I also found her motivational emails essential to guide me in the process. I enjoyed all the recipes that she suggested, and I started to feel the positive results from the first weeks. I'm feeling so much better, and I'm so glad I followed her programme.
It was life-changing!
I wanted to change from a mostly processed vegan diet to a more plant based one. Leila reviewed my diet and on a weekly basis made suggestions to introduce more plant based options. 
The weekly online chats were helpful and motivating. Even when I was struggling, the focus would be on the positive that I had achieved, making it easy to continue even if the week had not gone as planned. 
Instead of introducing unrealistic goals Leila carefully and slowly introduced options, tweaking and making them specific to my personal circumstances, discarding things that didn't work and coming up with alternative. 
When we reviewed the progress at the end of the 6 weeks it was obvious that each small step and food that had been introduced had added up to making a huge difference in my overall diet.
I needed to break the cycle of eating highly processed junk and inconsistent meals. I had good intentions but I wasn't following through with actions. Being able to talk with Leila openly and honestly about where I was, and discuss areas where positive changes could be made was exactly what I needed.
It worked really well as an approach to work on the fundamentals before building on that over the following weeks. The changes were very easy to incorporate once we'd thought them through. I didn't just have the intention any more, by helping me to break a seismic shift into small, manageable changes I was able to firm new habits stunningly easily. The most important element is that I've shifted my mindset around food and nutrition.
I feel great! It's honestly been lifechanging for me, and I know that I will keep building on this success.
Thank you for your guidance, your wisdom and encouragement.
Last year I was hit by a virus. After many tests and doctor's visits, I was told I had fibromyalgia and post-viral fatigue syndrome. I experienced extreme post-exertional malaise with severe fatigue and brain fog after the lightest of activities. I was constantly taking time off work. ENTER LEILA! This was one of the best decisions I made. I'm near a full recovery just 2 months into our sessions. I'm able to work to near full capacity and exercise which I thought I'd never be able to do!
Leila took a very structured approach, giving me a plan straight after our first session
I found the online nutritional coaching really beneficial and convenient. In every session Leila was very high energy and gave me a massive hit of energy!
I felt tired and needed help regaining a strong immune system. Leila looked into my food diary to understand my diet and correct it in small ways. We also looked at environmental factors and hereditary conditions to optimise the new regime.
My experience was great and I would recommend Leila to anyone looking for help with nutrition, specifically with a plant-based diet. I understand a lot more about food combination and the importance of micronutrients. For me it was about having a diet tailored to my needs, and I enjoyed that it was all over videoconference to save myself time and money in transport from the comfort of my home.
I feel a lot healthier inside thanks to her tips and recommendations. And now I feel back on track.
I came to Leila weighing approximately 100kg and now weigh under 93kg. This weight loss has far exceeded my expectations. Prior to seeing Leila I had resigned myself to being 100kg and felt this would be my weight for life.
Leila's strategy was to set bite-size goals and gradually introduce to me to healthier alternatives. Her approach was friendly and positive; she provided me with a plan for healthy, achievable and sustainable weight loss.
Leila's nutritional guidance has helped me immensely. I now feel healthier, lighter and refreshed. I would absolutely recommend Leila to friends and family.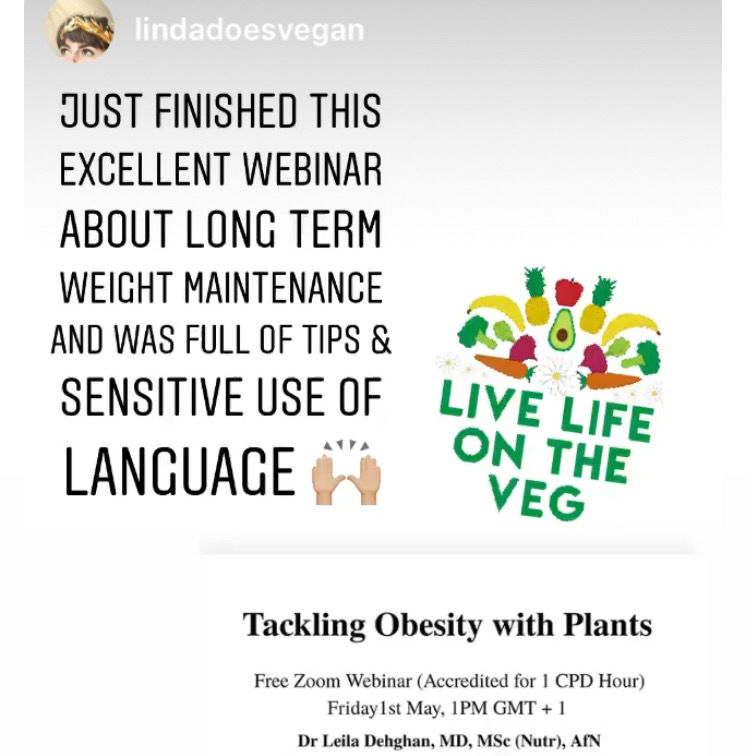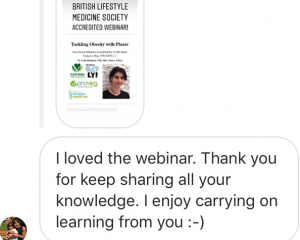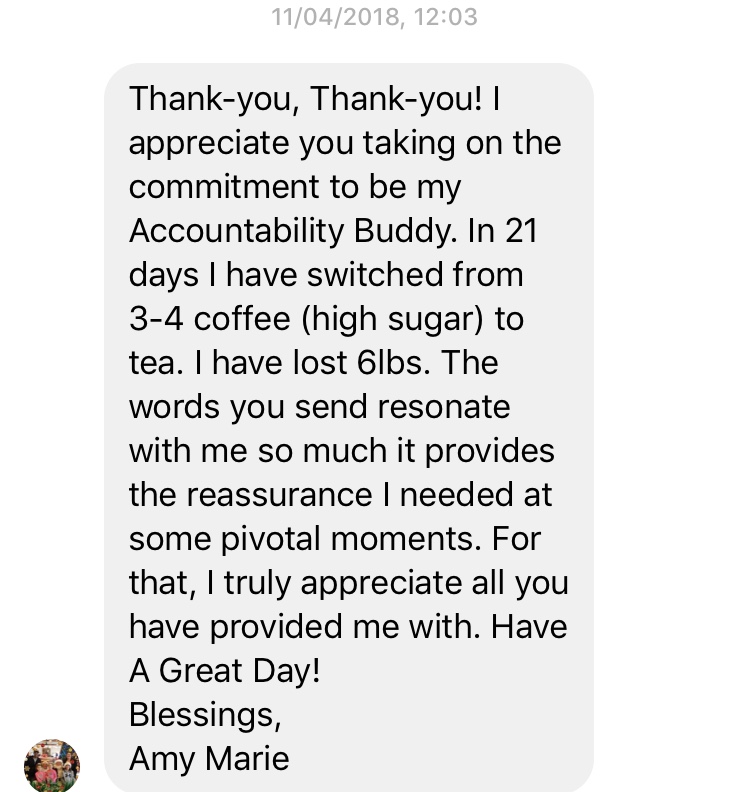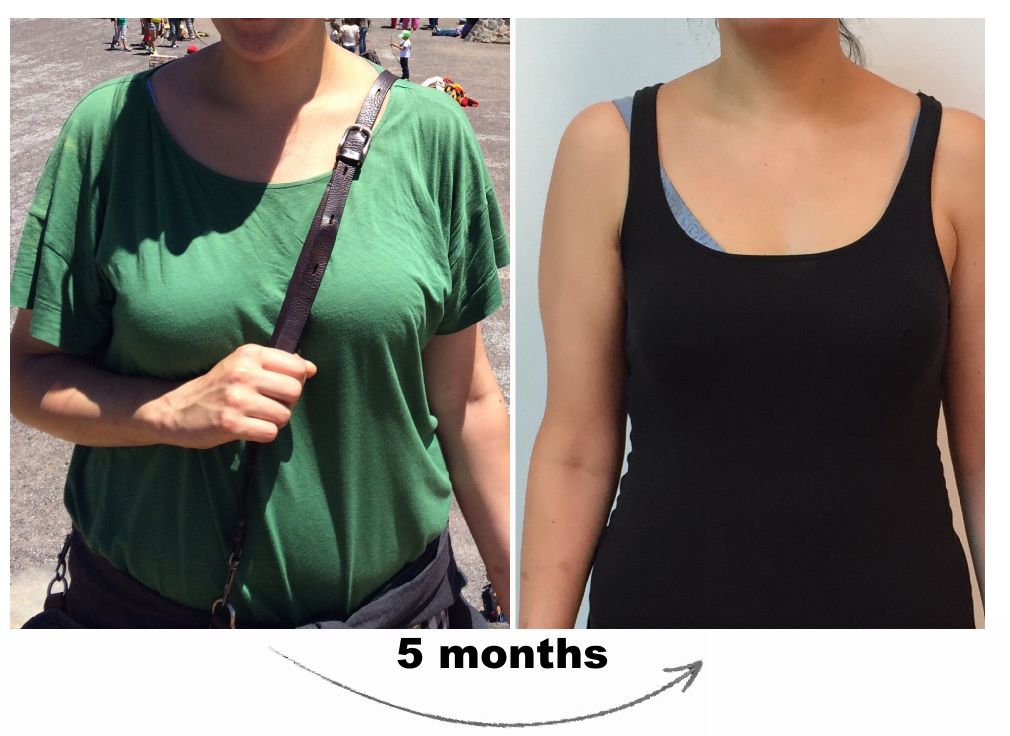 "I'm a chef and have been struggling to lose weight for years despite running 10km per week. I wasn't looking for a personal trainer, but really enjoyed the trial session with Leila and booked more. I like working with Leila because she makes exercising fun and shows me things I can do on my own; I'm learning a lot and getting stronger, and I feel very comfortable with her – she's more approachable than other trainers at the gym. I've been training twice a week and am actually seeing and feeling the results. My posture has improved, I feel more energised and my friends say I look younger."
Emma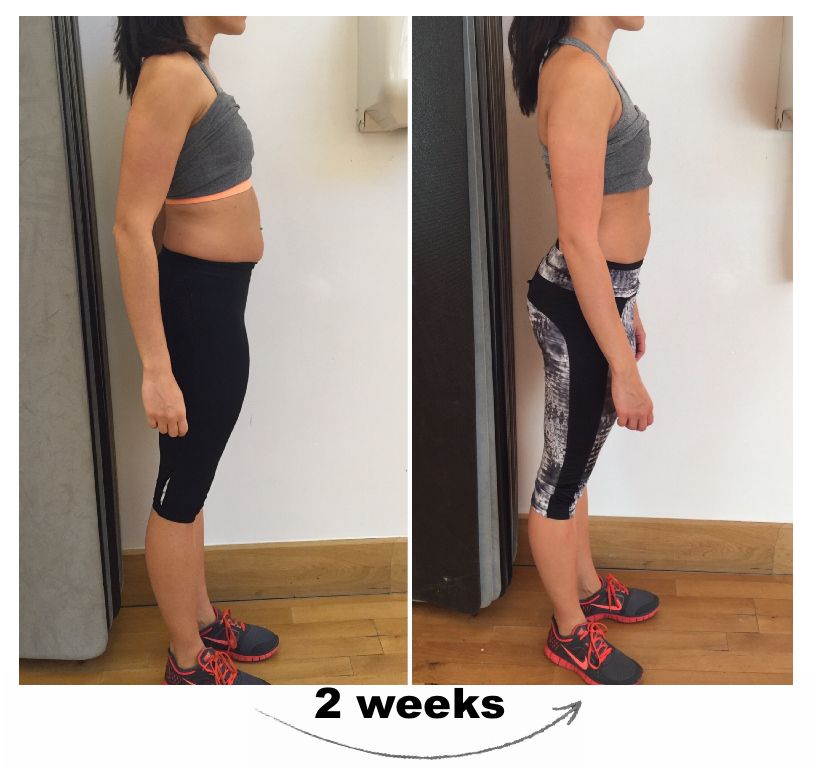 "I used to be a professional ballet dancer and very fit, but since coming to England I've gradually put on weight and needed help to get back into a training routine. Just after 2 weeks (3 sessions per week) I can see more muscle definition; my boyfriend and others have also commented on it."
Catherine
"Before training with Leila I had lost a large amount of weight and hit a plateau. My workouts had become boring and repetitive, and the lack of change on the scale resulted in a lack of motivation to continue. I hadn't lost any weight for 12 months!
I hadn't even considered the prospect of working out with a personal trainer before, but Leila's friendly and approachable demeanour made me question whether it was worth a try.
Every session with Leila is different and she works hard to find exercises that challenge me in different ways. I used to think that I was fairly experienced in the gym, but I quickly found out that there are lots of new weird and wonderful exercises to try (and not to mention fun). Leila provides imaginative sessions and has helped me find muscles that I never knew that I had.
And most importantly, the scale is starting to move again! All be it slowly, but the most dramatic changes have been in my physical shape; I am fitter and stronger."
Nicole
"I am a 49 year old mother of two who struggled with losing weight for many years. Week by week my gym routine would be the same, medium paced walk on the treadmill for 30 minutes, bike for 10 minutes, then a further 20 minutes using the weight machines.
After months of doing this I never lost any weight. I opted for Leila as I knew she would be able to show me the correct exercise that would be more beneficial to me with my weight lost goal.
Within the first month I had lost several kilograms and this encouraged me to focus even more on the workouts with Leila. Having her there showing me the correct way to exercise is a great motivation. I am feeling totally energized and excited about the coming weeks and months."
Evelyn
"My name is Jules, I am 29 and from NZ.  I have always been very active and am a keen half marathon runner.  When I started at the gym I had a good base fitness but with no idea how to utilse the gym to improve on my fitness, I would mainly run on the treadmill.  I decided to enter the London Tough Mudder event to challenge myself.  I knew that I would not only need to be fit, but strong in order to complete the obstacles in the race.  I had seen Leila around the gym working with other clients and she seemed really friendly and approachable.  I began training with Leila who designed our training sessions around the Tough Mudder race.  Leila is a true professional, she not only researched tough mudder to find out exactly the type of training I would need but she always makes sure that I am using the correct technique and that I stretch well after each session. I enjoy training with Leila so much that I have carried on after my event and have noticed a huge difference not only in the way I look but in the way I feel.  My overall body is more toned, I have become stronger and feel more energetic too.  My race times have improved and I can now do real press-ups!  Our training sessions together are always challenging, different and fun.  Leila knows how to encourage and motivate so that I always achieve a little more every session."
Julia