If you're looking for a yummy, high-protein smoothie to replace your breakfast and keep you full until lunch, then you'll love the following recipes.
A few simple tricks will take your smoothie to the next level. Adding chia seeds or nut butter will make your smoothie high in protein, and dates or oats will give you a fibre boost. Also, don't forget to add a bit of healthy fat like flaxseeds or hemp seeds.
Note: All recipes are for one person. If you want to make a smoothie for a friend, just double the ingredients!
Chocolate Black Bean Smoothie
1 banana
1/2 cup black beans
2 dates, pitted
1 cup almond milk
1 tbsp hemp seeds
1 tbsp cocoa powder
1 tsp ground cinnamon
Place all ingredients into a blender. Blend until smooth. Enjoy!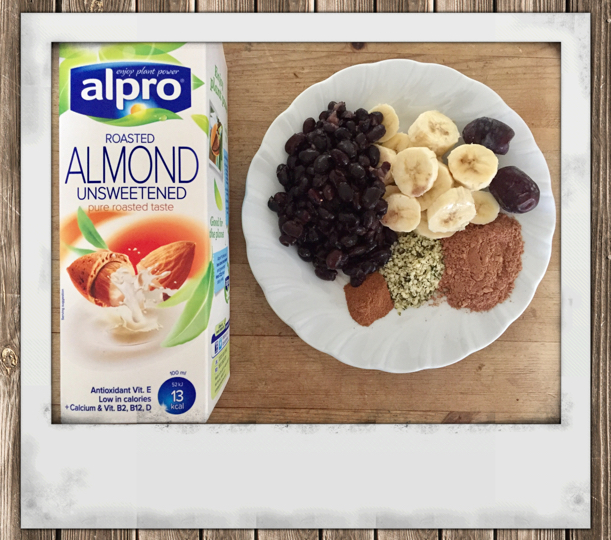 Banana Nut Smoothie

1 cup coconut milk
1 pitted date
1 banana, frozen
1/4 cup cashews, soaked in water overnight
1 tsp almond butter
1 tbsp ground flaxseed
a pinch of cinnamon
Add all ingredients to the blender. Process until smooth. Enjoy!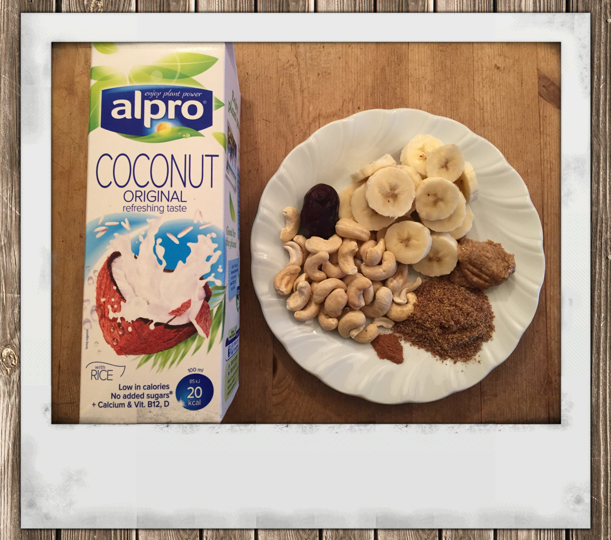 Apple Smoothie

1 small apple
1-2 pitted dates
1 tbsp almond butter
1/2 cup rolled oats
1/4 cup cold water
1/2 cup cold coconut milk
1/2 tsp cinnamon
a pinch of nutmeg
Combine all ingredients in a blender and blend until smooth. Enjoy!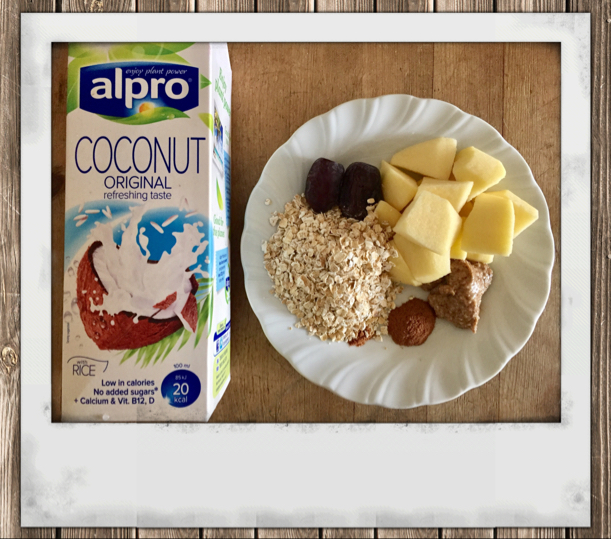 Coffee Chocolate Smoothie

1 frozen banana
1-2 pitted dates
1/2 cup black coffee (cooled overnight)
1 1/2 tbsp cacao nibs
1 1/2 tbsp ground hemp seeds
1/4 tsp cinnamon
1 cup almond milk
1/4 cup cashews soaked in water overnight
Mix all ingredients in a blender and process until smooth. Enjoy!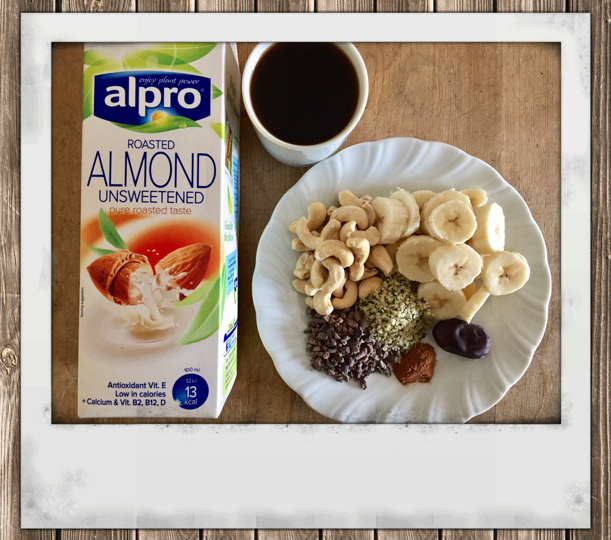 Blueberry Protein Smoothie
1/4 cup blueberries
3 tbsp hemp seeds
1/2 cup almond milk
3/4 cup oats, soak in 3/4 cup water for 10 min
Blend all the ingredients until smooth. Enjoy!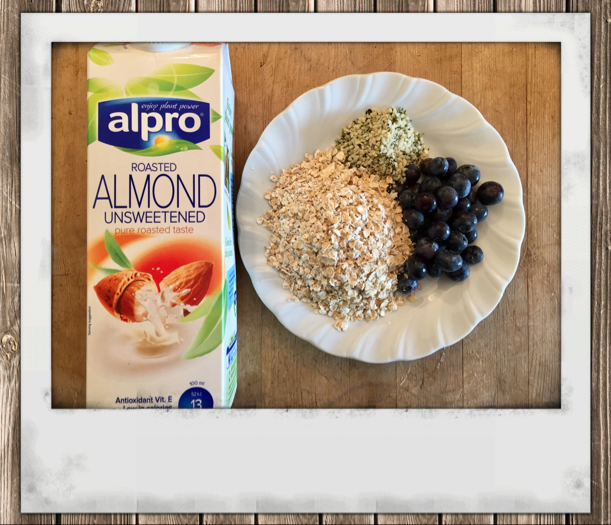 I prefer to have my smoothies rather liquid so that I can have them as a drink on the go. If you would rather have your smoothies a bit thicker, then simply reduce the amount of water/milk in the recipes. This is all about leading a healthier, more satisfying life. Do what works best for you!
Happy blending!