Why do you need a personal trainer?
Think about it. There are tons of websites offering free training programmes for almost anything. A quick search on YouTube and you're spoilt by the overwhelming number of exercise video choices. In fact, with patience — and after enough Internet surfing, you are bound to find something of use.
So, why do you need to pay for a "personal trainer"?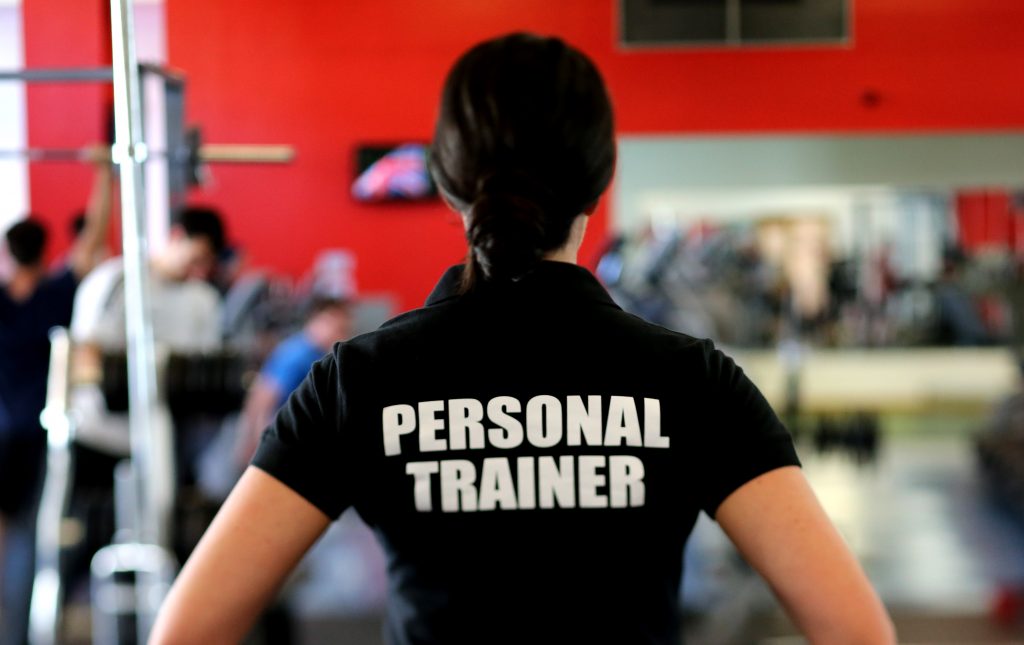 I believe a GOOD trainer helps you to actually train. Yes, she/he holds you accountable. The trainer ensures that you do the work, that you don't slack off when it gets tough, that you don't skip when you're having an off day at work or an argument with your significant other, that you don't keep putting off your training by saying, "Tomorrow! I'll work out tomorrow". She ensures that 'tomorrow' is today.
Let me emphasize this point: a good personal trainer ensures that you do the workout.
I believe that, deep down, each of us knows very well what is good for us, but we allow excuses, sometimes legitimate and valid ones, to get in our way. We opt to stay in our comfort zone and put our "healthy new choices" on the back burner.
So, we need a personal trainer to kick us into action.
In addition to ensuring you actually train, a GREAT trainer takes the time to help you learn and practice the correct technique of each exercise. By inducing and/or precipitating age-related physical problems, poor, erroneous applications can cause more harm than good in the long run. A great trainer is adept at coaching and pointing out the subtlety of each move. With her assistance, you create a lifestyle which makes fitness an integral, fun, and enjoyable part of your life.
Let's recap: a great trainer will
• hold you accountable (ensuring you do the workout)
• motivate you
• coach to your ability
• design a training programme tailored to YOUR needs and lifestyle, meaning it doesn't feel like a chore you want to get done and be over with
• create training programmes to promote well-being and joie de vivre
• make your fitness journey easier and enjoyable, so that you look forward to the next workout session
So, the question that arises is: can an online personal trainer offer the above?
The short answer? Yes, she can!
In fact, I believe that she can do a better job at the above than a face-to-face trainer.
What is Online Personal Training?

It's a coaching platform where you connect and work with a personal trainer. It allows you easy access to a whole set of services (training programme, nutritional advice and guidance, life coaching, goal setting, support, and much more). All you need is a device with an internet connection and a free Skype account.
Who is the online training for?
Anybody can sign up and benefit from an online trainer.
Online training works especially best for those women who are pressed for time because of their multitudinous responsibilities (work, family, social life). With a full schedule, we often find it difficult to commit to a specific time and location in advance, and require flexibility when it comes to "gym" time.
Benefits of Online Training
• Better value for money. To get results, you need to train a minimum of two sessions per week with a trainer. Most trainers charge, depending on their experience and location, anything between $60-100. That can easily add up to hundreds of dollars per month (480-800). And if you fall sick or something comes up and you have to cancel the session, you lose money. Online training packages are a fraction of the cost of in-person training for the same level of expertise and support.
• No more working around a trainer's schedule. We all have busy lives. At times it can be hard to commit to a specific time, or your in-person trainer is already booked at those times that would be convenient for you. With an online trainer, YOU are in charge because you don't depend on your trainer to be physically present. You want to train early morning? Fine. You want to train late in the evening? No problem. And what about those weeks when you or your trainer go on holiday? With online training, you won't miss a single workout and will never suffer a relapse. You have access to your programme 24 hours a day, 7 days a week, giving you flexibility to train whenever you like. With online training, you stay in the game.
• You can train wherever you like. Want to train alongside other gym members? Or maybe you feel intimated in a gym and prefer the comfort of your own home? Or what about a fun workout in the park or at the beach? The choice is yours. As part of the initial consultation and assessment, you'll be asked which equipment you have access to, because the programme is tailored to the equipment you like to work with: gym machines, dumbbells, or no equipment at all. YOU are in charge.
• Round the clock support! Considering that there are 168 hours in a week, and you see your trainer 2 hours per week, 166 hours exist where you are on your own with your questions, doubts, and wavering resolve. Online training provides considerably more support than the face-to-face training. Different packages allow you to choose how much, and in what form, you receive support and guidance from your trainer.
• Fitness is not a fad. It's not a one-off thing you do to lose weight, get toned, or become fit and strong. No, it's a journey. It's part of a new lifestyle that requires new habits, a new perspective, and shifts in behaviour. Due to lack of time, these aspects are almost always omitted from in-person training. However, a 30-minute phone/Skype call to cover these important aspects of fitness are included in your online training package. You are also given access to a private Facebook group where you can post and share thoughts and ideas with other like-minded people who are taking the same journey.
What's the next step?
Simply fill out the form below and I will get in touch with you.
[ninja_form id=5]